In the days after each SXSW, there are usually dozens of articles talking about how the glory days are gone and how it's all a hopeless mess now.   You'll have to forgive me for not being cynical, but I've got to tell you my week was pretty fantastic.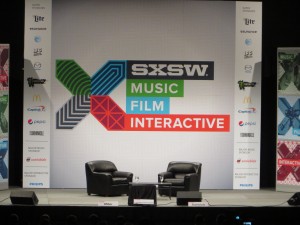 Martine Rothblatt pushed her audience to think about things like robot psychiatry in a world where machines think like humans.   Paul Qui and Questlove talked about the creative spirit and expression through great food and music.  Astro Teller reminded us that you might have to fail a few times to hit your Moonshot.   Hundreds of bands plucked away in 45 minute increments trying to lure (and keep) the attention of both fans and media.
Sometimes though, it's what happens outside of the conference halls and music venues that makes SXSW special.
I met a professor who has been using technology on her campus to improve the learning experience long before it was in vogue.   I listened to doctors eager to share ideas about leveraging data to improve patient care.  I met a film student who paid for a badge in hopes of making a few connections in her future industry.  What the most interesting people almost always have in common is a natural curiosity and a passion for shaping the world around them.
Pardon me if all of this sounds hopelessly naive.  I'm guilty as charged I suppose, but that's sort of the point.   At its best, SXSW is about seeing the world  in a different light.   As with most things in life, what you get out of SXSW is highly dependent on what you put into it.   So the next time you hear someone talking about how SXSW has sold out,  become too crowded, or just plain Jumped the Shark….don't believe them.    It might be all of those things, but more importantly it's a place for people to come together for a few days to explore the things that inspire them and exchange ideas.   Thank you to everyone I met along the way who was willing to share a little of their story.
Now if I can just figure out how to Meerkat….