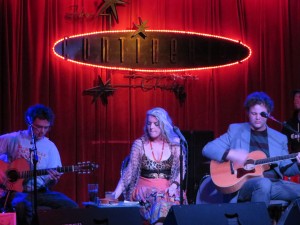 It doesn't get more "Austin" than spending a Tuesday night on South Congress enjoying two local favorites.  Tuesdays at the Continental Club are synonymous with Toni Price and her "Hippie Hour" fans.  The time between sets is just long enough to make a quick dash to Home Slice down the street for some of the best pizza around.
Outside of a brief move to California a couple years ago, Toni Price has been a Tuesday landmark of the Austin live music scene.   Her music stands on its own, but it doesn't hurt that Warren Hood and Rich Brotherton have both done stints at her side.    And since it's an early show, you'll be home in plenty of time to face the Wednesday workday with gusto.
Just because it's early in the week, doesn't mean it needs to be boring.   Head on over to SoCo to feed both your soul and your belly.    You won't be disappointed.