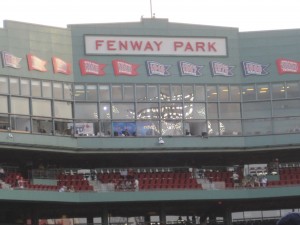 What a week.  Monday started with news of the attack during the Boston Marathon.  Then on Wednesday – the earth literally shook again with a fertilizer plant explosion in West, Texas.   By the weekend, the people responsible for the bombings in Boston were off the streets and the flames in West had subsided.   Two things stand out in retrospect.
The human spirit is amazingly resilient.  It's almost cliche to talk about brave citizens and first responders running directly into danger, but it never becomes less amazing to watch.   In the Boston videos – you can clearly see streams of people running toward the explosion – even as another was going off behind them and the area was anything but safe.  The need to help their fellow mankind – often complete strangers – outweighed their own safety.  Similarly, many of the casualties in West were those first responders who regularly put themselves at risk to make their neighbors safer.
Social media is overtaking the mainstream news in both speed and accuracy.  The speed may not be surprising, but the accuracy is more interesting.  In both instances – news was happening rapidly and the national outlets got as much wrong as they did right.  Social media is not error free for sure, but the "crowdsourcing" aspect serves as a cadre of editors and fact checkers – in most cases quickly able to separate fact from rumor.  We are also conditioned to take a skeptical approach to social media and often monitor multiple sources simultaneously to make our own decisions.  The democratization of information is in full effect.
So for next week – I'm hoping Twitter is full of nothing but pictures of kittens and sushi, but I'll be glad to know there are a few million reporters and heroes out there ready to swing into action when we need them again.